You can easily add a signature in Gmail by accessing the Settings menu from a browser.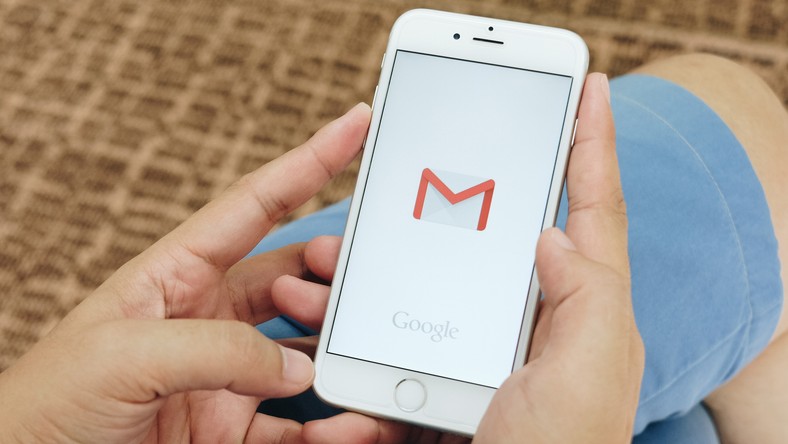 You can also change this signature at any time by following the same steps.
Adding a signature helps to personalize your account as well as saves time when drafting emails.
Email signatures both personalize your notes and help save time and it's easy to add one for your Gmail account.
To add a signature to your Gmail, you'll have to access the Settings menu online. This can be done from any browser on your Mac or PC . In the "General" section, scroll until you find the "Signature" options to add your own personal sign-off. This will be added to the end of all outgoing messages.
Additionally, you can make changes to this at any time, whether it's a job title update, a new link, or adding a social media handle. Follow the same steps to access the menu whenever you'd like to edit.
Here's how to add a signature in Gmail.
How to add a signature in Gmail
1. Open Gmail on the browser of your choice on a Mac or PC .
2. Click the gear icon in the upper right hand corner to open the Settings dropdown menu. This appears on any page.
3. Click "Settings."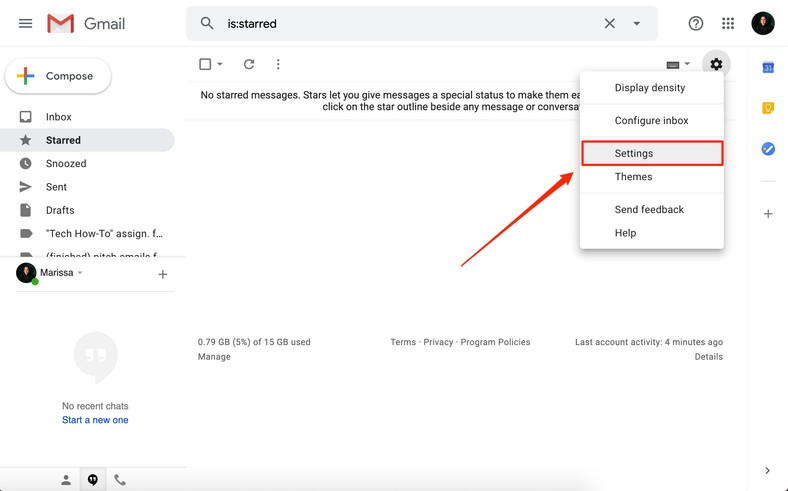 4. This will bring you to an extensive Settings menu. In the first General tab, scroll down until you find the "Signature" section.
5. Change the selected option from "No signature" to the second bubble next to an empty text box.
6. Enter your desired signature. You can change this at any time by following the same steps.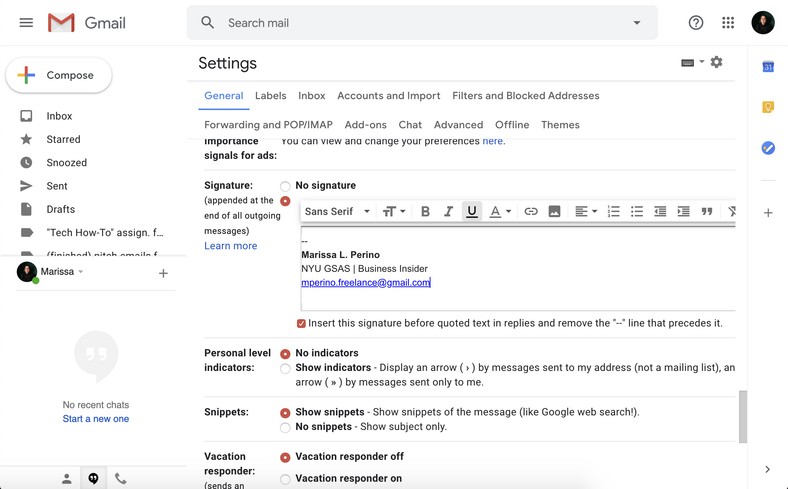 7. Scroll to the very bottom of the page and click "Save Changes" to complete the process.

The following two tabs change content below.
Akin Babatunde is the CEO of Globaltech, a friendly world class company offering innovative and cost-effective solutions to start-up, small and medium scale businesses in the following areas - Online Advertising, Internet Marketing, Graphic Designs/Printing/Corporate Stationery Designs/Publishing, Writing/Editing Services, Webdesign and Web development. Akin is the author of the book "THE INTERNET: a town square for the global village.
Latest posts by Akin Babatunde (see all)